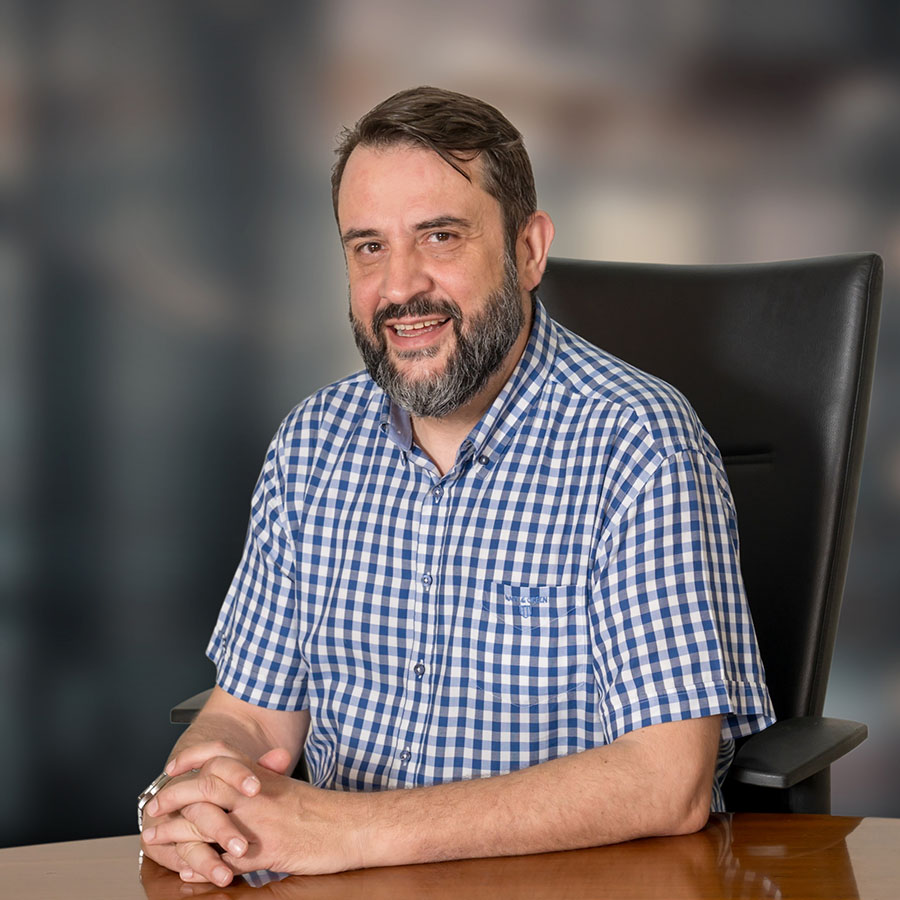 Professor Antonios Gasteratos has been appointed as Member of the Hellenic Telecommunications & Post Commission (EETT) Plenary in January 2018.
He is Professor of Robotics in the Department of Production and Management Engineering of the Democritus University of Thrace (DUTh) and also, Director of the Laboratory of Robotics and Automation and Director of the Postgraduate Program "Management of Innovation, Technology and Business" in the same Department. He has taught and organized courses related to thematic subjects such as systems engineering, mechatronics, electronics, robotics, automatic control systems, artificial vision, electrical circuits, measurement technology and simulation.
His research interests are focused on mechatronics and robotics and in particular, on artificial vision systems, autonomous and cognitive behaviours and systems security. As the scientific project manager on behalf of DUTh, he has carried out research projects funded by the European Commission, the European Space Agency, the General Secretariat for Research and Technology (GSRI) as well as other bodies and the industry. Through the above research projects, he has contributed to the design and implementation of innovative robotic systems for various applications such as risk management, services and surveillance. Also, he is scientific project manager of the emblematic project "ARCHYTAS", through which the first Greek vertical take-off aircraft on behalf of the Hellenic Aerospace Industry SA (ΗΑΙ) is implemented.
He has written more than 250 scientific articles, published in journals, conference proceedings and book chapters on robotics, electronics and artificial vision. He is a member of the editorial boards of scientific journals, committees for the organization of scientific conferences, while he has been a reviewer in all journals of his scientific research field. He has also been a Μember of the Research Committee and the Strategic Planning Committee of the DUTh. Moreover, he has served as the national representative of Greece in the intergovernmental network Eureka, as well as in the Ambient Assisted Living Programme.
Professor Antonios Gasteratos holds a degree in electrical engineering and a PhD in engineering from the DUTh.