EETT has launched a completely renewed website.
Usability, comprehensive information, accessibility for people with disabilities and also redesigned appearance, architecture and functionality are the main features.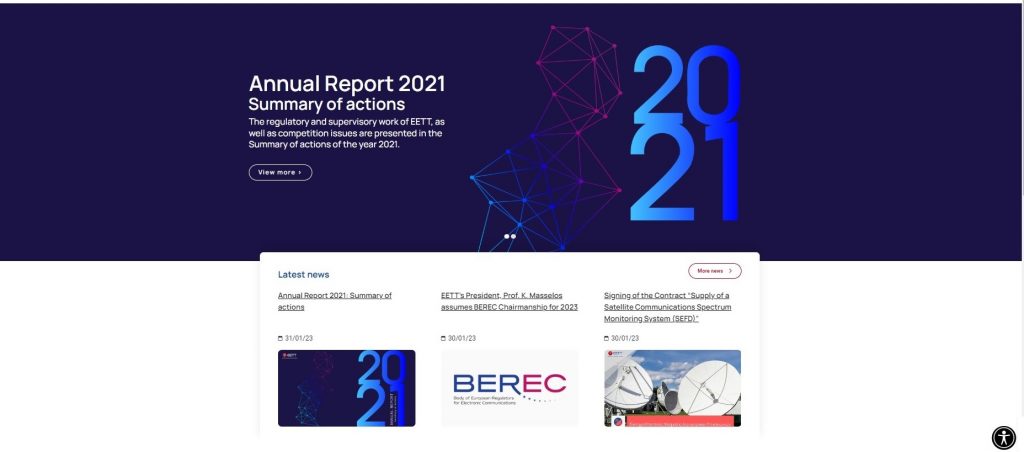 EETT website provides a new navigation experience, is compatible with all devices and designed according to current technological trends. It constitutes a user-friendly tool that provides continuously updated information on topics such as telephony and Internet, domain names, postal services, antenna constructions, licensing issues and complaint handling process. Also, users may get informed about EETT's regulatory, supervisory and monitoring actions in the electronic communications, postal services and radio spectrum sectors, as well as its interventions in competition issues.
Εμφάνιση Υπογραφής 1