Professor Ioannis Tzionas
Member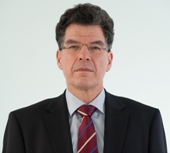 Professor at the University of Macedonia.
Attorney at Law, registered at the Bar of Thessaloniki.
Graduated from the Law School of Democritus University of Thrace.
Postgraduate studies (LL.M) in European Union Law and International Economic Law at the London School of Economics and Political Science (LSE).
Ph.D. from the Institute of Advanced Legal Studies of the University of London in the field of International Economic and European Law.
Specialisation, teaching work, scientific and research interests: International Economic Law and International Business Transactions, European Union Law, Business Law.